ESL Textbook Evaluation
for Teachers and Tutors
Below is an ESL textbook evaluation of the main books I use over and over again when teaching students or when I need to look up an English grammar point I'm unsure of. (Like ending a sentence with a preposition!) Actually, I'm not only covering textbooks, but also other books that I've found to be extremely helpful for teaching English to adults.
But first, please forgive a bit of self-promotion of my own book. If you're a private ESL tutor, and are interested in taking your business to another level, take a look at my 10 Steps to a Successful ESL Tutoring Business ebook.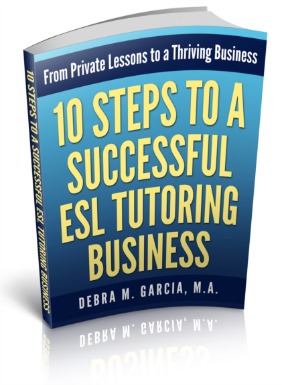 ...And now back to the books I use with my students....
This information is primarily for private ESL tutors and ESL/EFL teachers who need to have their own resource library (i.e., those who have to spend their own hard-earned money for resources!), but ESL and EFL classroom teachers will find this ESL textbook evaluation page useful as well.
I've included only the books I personally own and feel are very helpful.
[Important note: I try to update this page regularly to ensure that the links to the books I've listed are accurate. Sometimes things happen between updates, so please be sure to check that the edition you are getting is the most recent, and/or that the link you go to is the correct one. I'd appreciate an email if you find any problems. Thanks!]
Reference Books for ESOL Teachers and Tutors
Swan and Longman are my bibles...

[Another note: As an Amazon Associate I earn a small commission from qualifying purchases. You can always bypass my associate link by going directly to Amazon; just type in the book titles in Amazon. -Debra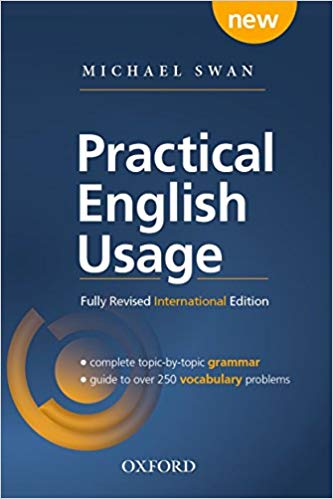 Practical English Usage by Michael Swan, published by Oxford University Press - This book is my grammar bible. If you don't buy any other ESL grammar book, buy this one. I'm serious. It answers 99% of the questions you (or your students) could ever have about English grammar.
I also highly recommend this reference book to all of my advanced students. The newest edition is the fourth. You can find it in hardcover or paperback. Although this book isn't as expensive as most grammar books, it's still not cheap. So if you find a good used copy of an older edition, I'd grab it. 
Longman Advanced American Dictionary - Although this isn't specifically an ESL dictionary, I would still call it the best ESL dictionary I've come across. Rather than overwhelming the English language learner with outdated and seldom-used definitions, its definitions are those commonly used today. Longman makes a few dictionaries. Be sure to get this exact title. Click here to read my more thorough review of the best ESL dictionary.
Update: Strangely (or perhaps I'm just old-fashioned), Amazon no longer has this dictionary for sale. Instead, they rent it for the semester. I like to own my books, so you might want to keep an eye out for a used copy. Since I use this dictionary (and will until it falls to pieces), I can't really recommend any others, although, I'm pretty confident about Longman products.
ESL Textbook Evaluation—Books I Use Regularly
Understanding and Using English Grammar by Betty Schrampfer Azar – Azar is one of the most popular names in ESL grammar books, and for good reason. She is the author of many ESL textbooks and although I've only used this particular book, I'd bet that any of her other ESL books are going to be exceptional.
This publication is great for intermediate to advanced ESOL students. It has all the important grammar points laid out nicely in charts with explanations, examples, and student exercises. If you have higher level students, this is the one grammar book (with exercises) that I highly recommend.
However, as it is only one book, it cannot thoroughly cover every aspect of English grammar. The one area where I feel it is particularly lacking is in its treatment of prepositions. You will definitely need other sources for a good ESL or EFL lesson on prepositions.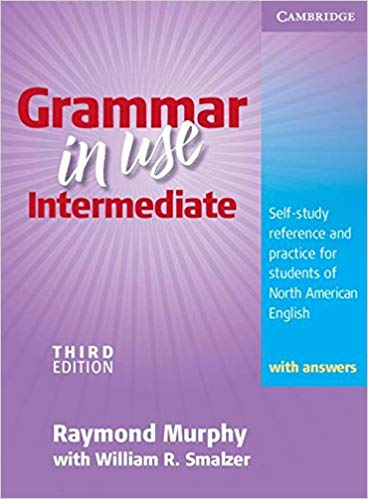 Grammar in Use - Intermediate by Raymond Murphy – As far as my ESL textbook evaluation goes, this is my second choice grammar textbook. Although "intermediate" is in the title, it's also appropriate for advanced level students (Murphy has not yet published a version specifically for advanced English language learners).

Each grammar point that it addresses has one page of examples with a brief and basic explanation; and on the opposite page, it has a worksheet for practice. In most cases, it doesn't specifically spell out the English grammar rule, but rather, it gives examples.
For the best grammar presentations and explanations, I prefer Azar (above), but Grammar in Use is good when you want supplemental exercises and/or you prefer a shorter explanation of the English grammar points.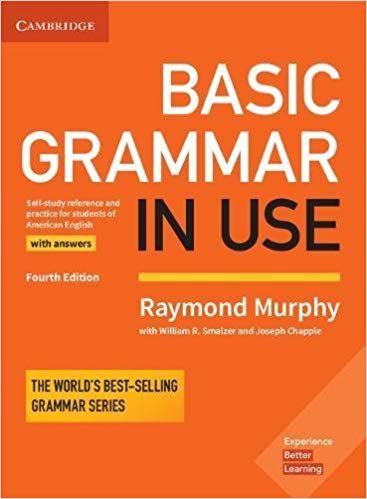 Basic Grammar in Use by Raymond Murphy – This ESL book is for beginning level ESOL students. This is my favorite textbook for beginners. It's laid out the same way as the Intermediate book. Beginning level English doesn't require as much explanation, so this textbook works well.

ESL Textbook Evaluation—The Best Pronunciation Book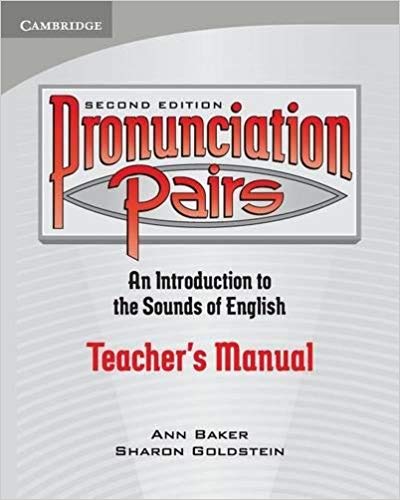 Pronunciation Pairs: An Introduction to the Sounds of English by Ann Baker and Sharon Goldstein – I found an older edition of this pronunciation book in a used bookstore, and to this day, I consider it one of my best finds ever. There's a teacher's version and a student's version. Either one will work well, but the teacher's version is particularly helpful because it also tells you what difficulties you can expect your students to have.
One More Helpful Book for Beginning ESOL Students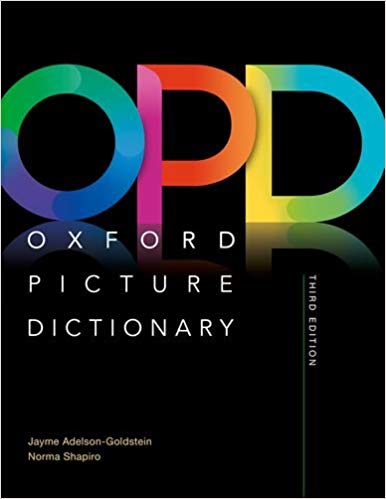 The Oxford Picture Dictionary - This particular picture dictionary is the monolingual English version. This is the one I have. If your student also buys one, he or she can get one that is bilingual. It's available in many non-English languages. This dictionary is particularly useful for my beginning level students, but I find it useful for all levels of students. You can probably find an older edition at a used bookstore.

Save Money with Used ESL Books
I highly recommend scouring your local used bookstore for used textbooks, grammar books, and books on ESL tutoring. Some of the best ESL books I've found, those I use on a regular basis, are books I'd never heard of before seeing them in my local used bookstore. I did my own quick ESL textbook evaluation on the spot and ended up with some treasures!
Your Suggestions are Welcome!
Please let me know if you have any other suggestions for "must have" ESL books, or if you would like to add to this ESL textbook evaluation. I'd appreciate it and I'm sure our fellow teachers and tutors would as well!