Best ESL Dictionary
for Students and Teachers
The best ESL dictionary for teachers, tutors and intermediate to advanced ESL students is the Longman Advanced American Dictionary. This article describes some of the features of Longman's and how it may be useful to you. I've also added a couple of other dictionaries that could be useful in teaching ESL to adults.
[Note: As an Amazon Associate I earn a small commission from qualifying purchases. You can always bypass my associate link by going directly to Amazon; just type in the book titles in Amazon. -Debra]

ESL dictionary at Amazon
Update: Strangely (or perhaps I'm just old-fashioned), Amazon no longer has this dictionary for sale. Instead, they rent it for the semester. If you're like me, I like to own my books, so you might want to keep an eye out at used bookstores. Since I use this dictionary (and will until it falls to pieces), I can't really vouch for any others (except for the picture dictionary below), although, I'm pretty confident about all Longman products.
I should mention that the Longman's on this page isn't specifically a dictionary for ESL. There are other dictionaries out there that specifically call themselves "ESL dictionaries," such as the McGraw-Hill Education Essential ESL Dictionary.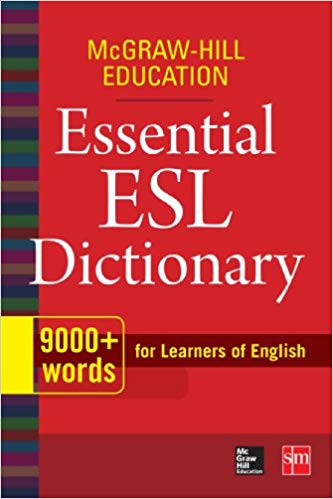 ESL dictionary at Amazon
However, in my experience teaching ESL to adults, the best dictionary for students and teachers is Longman's, if you can find it.
Every student I've recommended this dictionary to has spoken highly of it.

Beginning English Students
Many ESL students start with a bilingual dictionary. Starting with a bilingual dictionary is probably essential for beginning and even intermediate learners of English as a Second Language or English as a Foreign Language (EFL), especially when they are doing homework or studying English on their own.

However, for advanced level ESL students, an English-only dictionary is absolutely essential to master the language.
Useful Definitions
Longman is the best ESL dictionary for English language learners because it provides definitions that are commonly used today. 

The problem with many English dictionaries is that they either provide too many definitions (including definitions that are no longer used), in which case the ESL learner may not be able to determine the best definition; or the books are too small and don't provide enough definitions.
Examples and Usage Notes
Longman Advanced American Dictionary provides sentences as examples for many words. It tells you when a word is commonly mistaken with another word. It provides lists of spoken phrases, lists many phrasal verbs with definitions, and it has many grammar usage notes to help English language learners with word choice. There's a separate section with "Language Notes" on prepositions, adjectives, idioms, modal verbs, phrasal verbs, articles, etc.

These unique features are extremely helpful for teachers and students alike.
Best ESL Dictionary for Teachers, too
Teachers will also find it a useful dictionary for teaching ESL. It saves time by zeroing in on the best definitions and the usage notes help to answer many questions that students ask. I use mine with my students regularly.
For more information about ESL books and textbooks, see my ESL Textbook Evaluation article.
Picture Dictionary for ESL/ELL Learners
The Oxford Picture Dictionary is particularly useful for my beginning level students, but I also use it with higher levels. This is the monolingual English version; it's the one I have. If your student also buys one, he or she can get one that is bilingual. It's available in many non-English languages.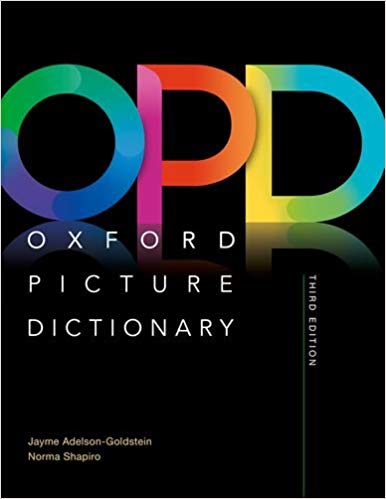 ESL picture dictionary at Amazon
Used Bookstores Rock!
I very regularly spend time in my local used bookstores looking for books that can help me with my students. You can find lots of treasures at used bookstores and save lots of money, too. 
Don't worry if you only find older editions. I rarely find very many updates that make the extra expense of a newer edition worthwhile.